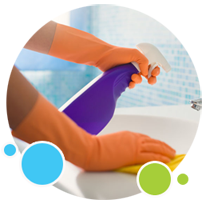 Get your home market ready!!!
Are you selling your home and wanting to present it in the best possible light to maximise your likelihood of a good return? Then you need a pre sale clean. Here at Wisdom Cleaning we can offer personally tailored packages to suit your needs. Whether its window cleaning, the oven, carpets or enhancing the appearance of bathroom glass & porcelain – we can do it. Below are some of the things we can do to enhance your homes' appearance.
Vacuum all the floors
Clean walls
Stain treat carpet marks
Steam clean carpets
Scrub & steam tiles
Take away rubbish
Wipe down furniture
Clean windows
Cleaning bathroom fixtures, shower glass & tiles
Cleaning kitchen fixtures, ovens & range hoods
Waterblasting outside
Garden tidy up
You can choose as much or as little as you want, depending on your needs. We offer a free site visit and quote, and our people will take the time to discuss precisely what you need.