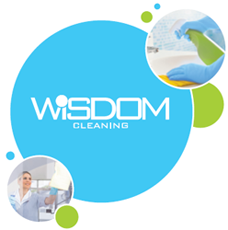 Wisdom Cleaning® has built a solid reputation for its comprehensive support systems. The company is New Zealand owned and services the Canterbury, Auckland, Wellington, Tauranga, Hamilton, Central Otago regions. We are a wise choice for commercial cleaning as we offer an array of services across a range of industries and sectors. We provide a quality, cost-effective service and are never satisfield until every surface we clean is gleaming.
At Wisdom Cleaning® we are experts when it comes to commercial cleaning, ensuring that your office, retail space, rental property or new build is clean, tidy and hygienic, and allowing you to focus on the things that are really important - like running your business!
We are fast, efficient, trustworthy and reliable. We operate as a hybrid company, offering an employee based business model as well as a licensee system.
our team of more than 43 professional cleaning staff and licensee's provide a quality, cost effective service no matter how big or small the task may be.
To enable us to deliver the very best solutions possible, our approach encompasses both the bigger picture, and the smallest details- we're fast, efficient, reliable and cost-effective, yet leave no stone unturned when it comes to ensuring your workplace is squeaky clean and neat as a pin.
See your business transformed, becoming fresh and clean with a pleasant fragrance the very next business day!
Deloitte fast 50 2015 New Zealand fastest growing commercial cleaning company.
At Wisdom Cleaning

®

our core values revolve around:
Excellent communication
A commitment to a professional, trustworthy service
Providing value for money
Operating with respect at all times
Making our customers our priority
A commitment to ongoing training and development
A fast response
A reliable service
The observance of all Health and Safety requirements