With so many materials and finishes being used in today's furniture and flooring products it's vital you enlist the services of professional cleaners with knowledge of the latest techniques and procedures to maximise the life-span of your carpeting and upholstery. Our team are highly trained and vastly experienced, capable of working with nylon, acrylic, cotton, silk, sisal, polyester, wool and linen, with their attention to detail ensuring your home or commercial space is in good hands!
---
Wisdom Cleaning offer professional carpet and upholstery cleaning services to the commercial and domestic sector in Christchurch.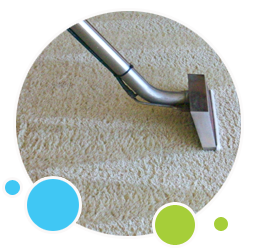 With the many types of carpeting made today, it is important to use a knowledgeable carpet cleaner. Many of today's carpets are made from or contain the following materials: Nylon, Acrylic, Cotton, Silk, Sisal, Polyester, Wool, and Linen. Wisdom Cleaning can care for carpets in need of special care at a very reasonable price. Call us today for a free quote!
Our carpet cleaning services team is fully trained and highly motivated in professional carpet and upholstery cleaning, steam cleaning and carpet stain removal. We use the latest carpet cleaning equipment, materials and techniques to ensure that your carpets retain their optimal colour and appearance.
Our carpet cleaning specialists will first visually inspect your carpet and identify potential permanent stains and give you an evaluation of expected results. Our cleaning equipment, combined with the unique cleaning process, will ensure your carpets are thoroughly cleaned. Cleaning solutions are injected deeply into the carpet at high pressure and then are instantly extracted for a superior clean.
The carpet cleaning method we use is hot water extraction, also known as steam cleaning. This method is recommended by almost every carpet manufacturer.
Core elements of this specialised service include:
Steam cleaning
Carpet stain removal
An expert team
Quality equipment
Cutting-edge techniques
The care of hard floors is a particular skill, from the precise identification of the floor composition, through the selection and application of the appropriate products, and onto the final result. Here at Wisdom Cleaning we have people that are experienced and specialise in the care of such surfaces as vinyl and linoleum/marmoleum. The size of your floor is never an issue either, we have successfully stripped and sealed floors from 10m through to several thousand m2, to a high standard
Such is the level of service we provide in this area, we have often been selected to perform hard floor care for customers whom have their regular cleaning performed by another company, though we usually find ourselves undertaking the regular service thereafter.
So, do you have a floor that really isn't looking its' best? Needs some TLC?
Having us take care of your hard floor may extend its' life, saving you money on early replacement. Quotes are free, and we are happy to do the work at times that will minimise or eliminate any disruption to your business.
We offer the following services
Buffing
Scrubbing
Sealing New Floors
Stripping & Re-sealing floors